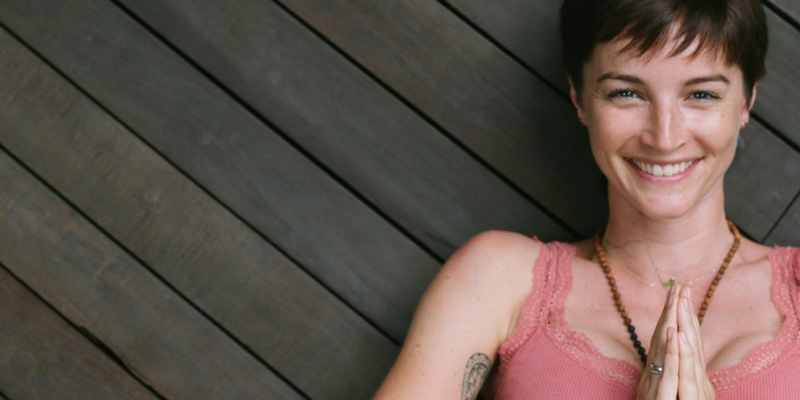 REMEMBER WHO YOU ARE – 200 HRS. YOGA TEACHER TRAINING, BALI
Come dive with us into the depth of yoga and the magic of Bali!
Join us in beautiful Bali for a life changing, joyful and heart opening journey through the rich landscape of yoga.In this 28 days of intensive Tantric Hatha & Vinyasa Yoga Teacher Training you will build a solid foundation of knowledge about the yoga tradition and learn how to teach confidently at a 200 RYT certification level.
This professional, comprehensive course is an in-depth study of Asana, Pranayama, Mantra, Meditation, Philosophy, Sequencing, Adjustments, Anatomy, Ayurveda and Teaching Practice.
Whether you're a passionate yogi seeking to deepen your practice or an aspiring teacher, our 200 hour yoga teacher training program will take both your personal development and skills as a facilitator to new heights.
Our Yoga Teacher Training is staged in the rice fields of Ubud, offering the ideal surrounding in nature to be inspired and supported to study, practice & teach the tradition of yoga while absorbing the beauty and spirituality and of Bali. In our training you will not only receive a solid high quality foundation to become a yoga teacher and it may be your next milestone to transform your life to what you really want it to be.
We would love to have you as part of this journey.
Love, Wanda & Friends
More detailed informations following end of febuary – get your early bird offer NOW!
Costs & Informations:
Early Bird until 03.06.2018:
YYT – Course with Accommodation
Including the 200 hrs. YYT Course, daily vegetarian brunch, accommodation in a double room, airport transfer, manual and certificate, ( excluding flight to Bali )
2.990 €
YYT – Course without Accommodation
Including the 200 hrs. YYT Course, daily vegetarian brunch, manual and certificate, ( excluding flight to Bali )
2.290 €
Regular Prices after 03.06.2018
YYT – Course with Accommodation
Including the 200 hrs. YYT Course, daily vegetarian brunch, accommodation in a double room, airport transfer, manual and certificate, ( excluding flight to Bali )
3.290 €
YYT – Course without Accommodation
Including the 200 hrs. YYT Course, daily vegetarian brunch, manual and certificate, ( excluding flight to Bali )
2.690 €
Get in touch with me or further questions or to safe your early bird spot here: