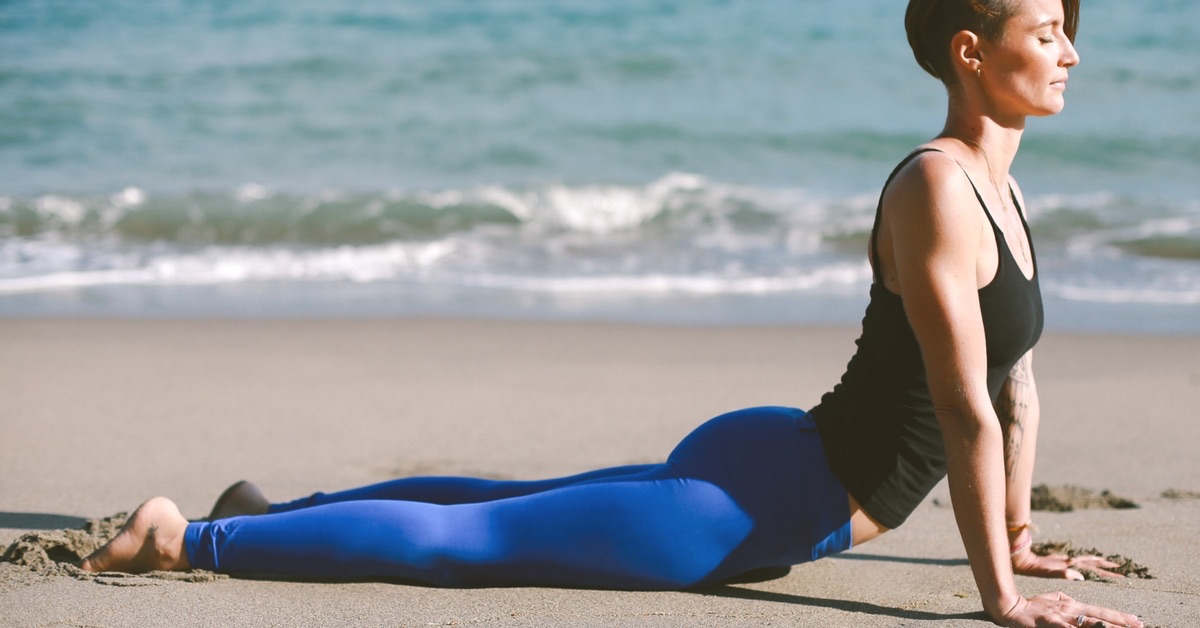 Bali Yoga Retreat with Wanda Badwal January 2018
January 8, 2018

-

January 18, 2018
Dive into the new year 2018 with this unique, warmhearted 10 days Bali Retreat of yoga, meditation and self-nourishment. Let your mind be opened and your heart be illuminated by the light of the warming Bali sun. A deep, transformational and empowering journey back to your heart, back to your true self.
Dates
January 8th – 18th, 2018
Program
Before we start our journey in this retreat we will all take 2 days to arrive after long travels to acclimatize and let our soul, mind and heart land on the tropical island of Bali. We are going to start easy on the second day with a welcome round and a beach sunset walk. After that enjoy 7 more days of 2x daily yoga practice of traditional Hatha Yoga, Vinyasa, Yin, Yoga Nidra, Pranayama, Meditation & Mantra Chanting.
All practices are mindful and skillfully thought out and designed to stabilize, balance and recharge your whole being – body, mind and soul.
Nourish yourself with Balinese massages, spa, sauna, hot water, saltwater pool and long walks on the beach.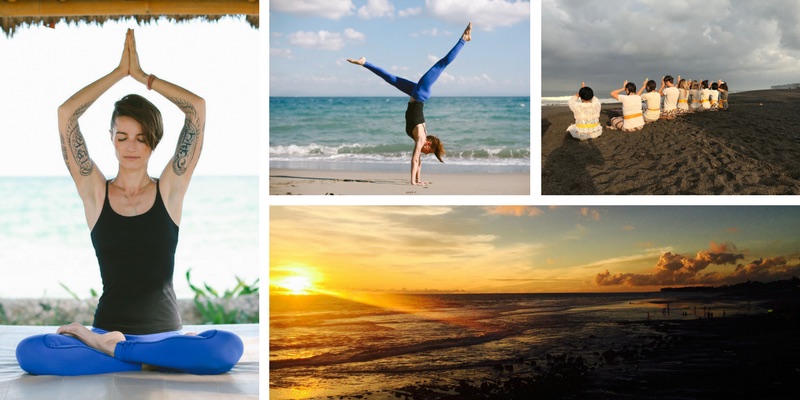 For who is it?
This 10 days is for enthusiastic, dedicated yogis who want to immerse themselves deeply into the traditional and transformational teachings that yoga offers to us. Beginners or advanced yogis, or not yet Yogis, all are equally welcome.
Where is it?
We are going to stay in a brand new 5-star wellness & yoga resort in Seseh in the South of Bali, right next to the ocean. Seseh is close to famous Canggu in North Kuta. The perfect place to calm your mind, reclaim your power & open your heart.
Supported by nature and the fresh ocean breeze, we will be nourished and supported in our practices and self–transformational journey inward. Allow these days to breathe deeply, to soothe and expand your mind, to feel and to come into contact with your soul. Rejoice in an exciting, fun, heart-touching and mind – expanding yoga experience.
Accommodation
Udara Resort, Seseh Beach. Life, action, ease – the coastal strip Canggu on Bali's southwestern coast is one of the most beautiful yoga and surfing hotspots of the entire island. Here the hip yoga scene meets Bali's surfer community. Whether for the first time in Bali or as a Bali connoisseur: visitors are regularly enchanted by the very special and informal atmosphere. Wide black beaches, great waves, colorful cafes, relaxed and cheerful together – who comes here, feels welcome. Despite its exposed location and proximity to the famous sea temple of Tanah Lot, Canggu has remained a true coastal jewel with a touch of Ibiza flair – a colorful mix of locals, yogis and surfers determine the image and the feeling of life here.
Located directly on the beach between Canggu Center and Tanah Lot lies the brand new Udara Resort, which opens its doors for the first time in the autumn of 2017.  And "freshly carved" is actually literally meant here: blankets were made in loving handwork, as well as furniture and entablature, all decorated with ornaments in Balinese style.
Nestled in a tropical green garden are 23 rooms, a top equipped spa with Watsu pool and an exquisite restaurant, waiting to be diligently inhabited and used. Yoga takes place in one of the four spacious Yoga shalas with a fantastic view of the sea.
Transport
Every Guest is responsible for booking their own flights to Bali. The airport destination is called Denpasar. Arriving in Denpasar you will have to take a taxi (about a 1 hour drive) to the resort. We offer everyone an individual airport pick-up, please schedule your arrival time with the Resort contact.
Food
Half-board: a breakfast and dinner combination of high-quality, vegetarian and seafood cuisine. Incl. water the whole day.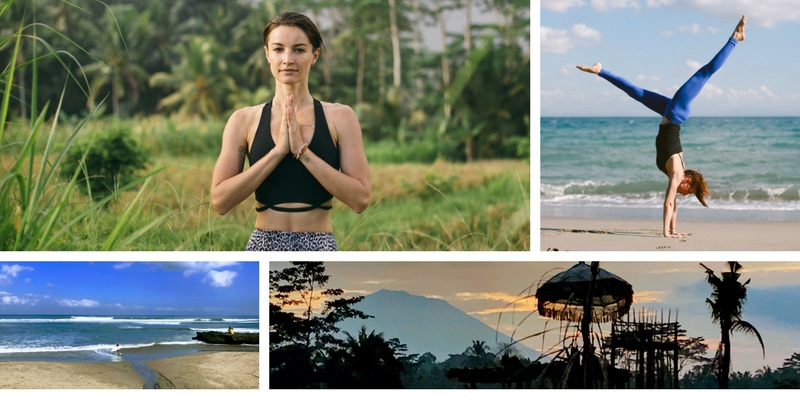 Yoga & Hotel Offer & Registration
10 days of yoga retreat from January 8th – 18th 2018
incl. half board (healthy, fresh vegetarian and Seafood Kitchen)
incl. 1x balinese massage
incl. airport pick-up
incl. breakfast
incl. spa, salt water pool und saunas
incl. wifi
incl. drinking water & tea available all day
incl. yoga equipment at location
most rooms have Ocean View
including 12 x daily yoga sessions in different styles: traditional Hatha, vinyasa, yin yoga & mediation
every session will be a complete yogic practice, integrating the broad spectrum what the yoga tradition offers to us: asana, pranayama, meditation & mantra
1x kirtan
2x yogis philosophy talks
1x watsu
1-2 x acro Yoga
Not included:
flights
additional activities
All Inclusive Price for this Bali Yoga Retreat January 2018:
1144 Euro to 1444 Euro (depending on your chosen accommodation option )
Cancellation policy: A cancellation of the booking will be possible until the 43rd day before the arrival free of charge. Then 25 days before arrival I charge the participant 40% of the yoga retreat, between 14 and 7 days before arrival 60%, between seven and one day 80% of the yogarate. The Hotel has the same cancellation conditions for the room cancellations.
Get in Touch
Please send me a message to inquire, ask questions or request a booking.
Share This Story, Choose Your Platform!