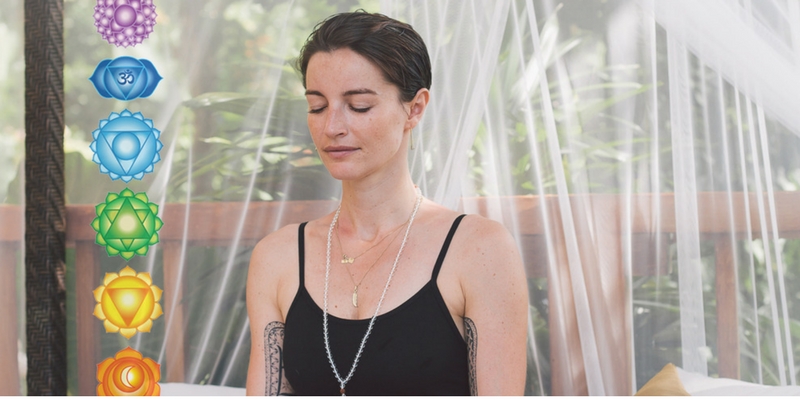 2 TAGES CHAKREN IMMERSION – MUNICH
September 29, 2018 @ 9:00 am

-

September 30, 2018 @ 4:00 pm

|

€169
2 Tages – Chakren Immersion
Entdecke die 7 Chakren und erkunde die Vielfalt deiner inneren Landschaft.
Das Wort Chakra bedeutet Rad – Chakren drehen sich, und sind subtile Energiezentren, die sich entlang der Wirbelsäule befinden. In diesem Workshop lernen und erforschen wir die spezifischen Qualitäten und Superkräfte jedes dieser Zentren. Diese 2 Tages Immersion steht allen offen, die neugierig sind um tiefer in die Wissenschaft der Chakren einzutauchen. Alle Levels von Yogis sind willkommen, Beginner Yogis ebenso wie Yogalehrer, die ihr Wissen ueber die Chakren vertiefen wollen..
Workshop Inhalt:
– 2 x Chakren-Yoga-Classes a 90 min
– Chakren-Meditation
– Chakren Theorie
– Mantra Chanting
Sa. 29./ So. 30.09.2018
09 – 16.00 Uhr
Preis: 169 Euro
Anmeldung bei: Patrick Broome Studio Muenchen http://www.patrickbroome.de
English Version:
2 Days – Chakra Immersion
Discover the chakras and explore the colours of your inner landscape
The word chakra means wheel – chakras are turning, subtle energy centres which are located along the spine. In this workshop we will learn and explore the specific  qualities and superpowers of each of these centres. This immersion is open to everyone who is curious about the chakra system and wants to dive deeper into the science of the chakras.  All levels of yogis are welcome as well as yoga teachers who want to deeper their knowledge.
Workshop Includes:
2 x Chakra Yoga Practices a 90 min
Chakra Meditation
Theory about the Chakras
Mantra Chanting
–    14 std. Total
29./30.09.2018   09 – 16.00 Uhr
Register under:  Patrick Broome Studio Muenchen http://www.patrickbroome.de
Price: 169 Euro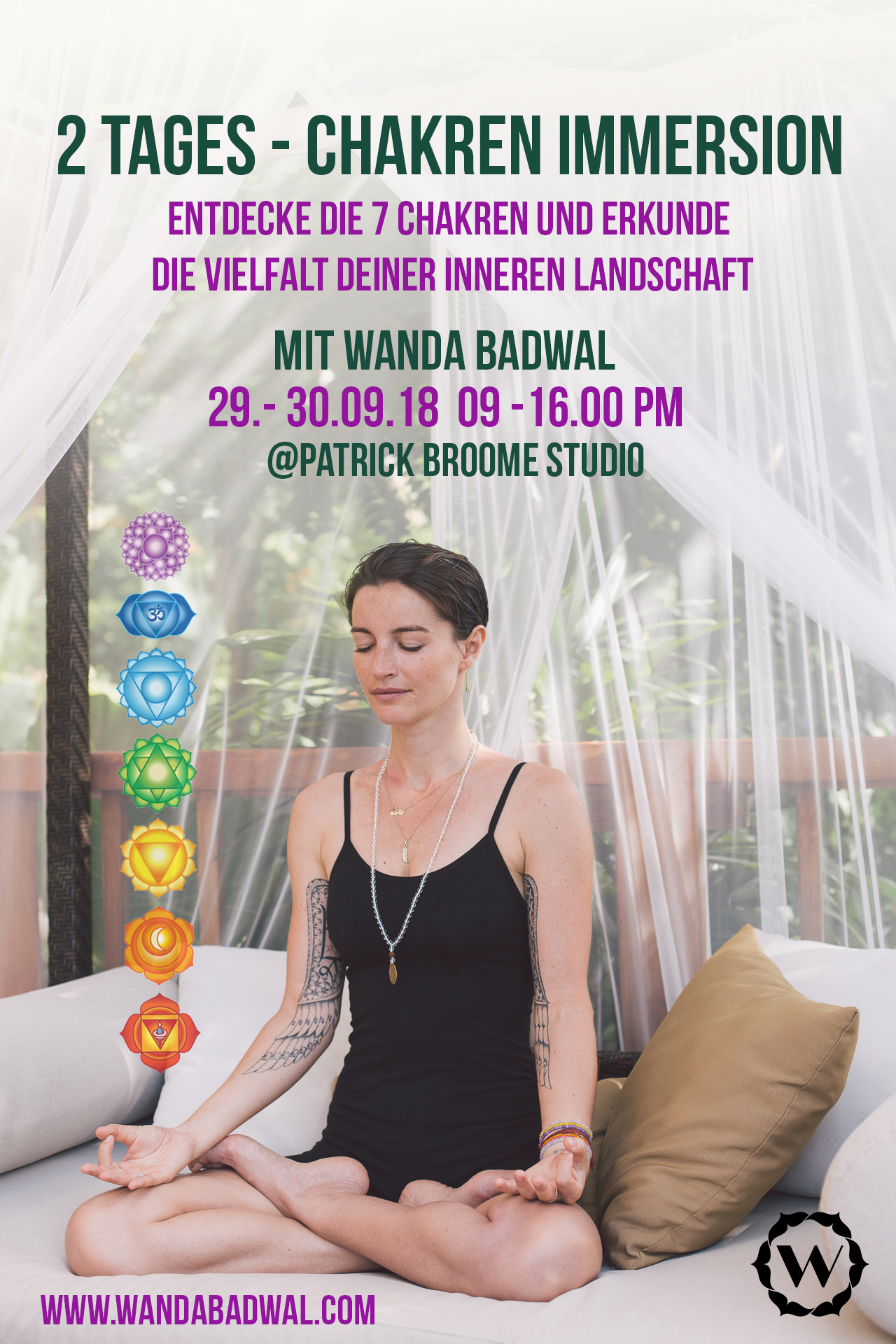 Share This Story, Choose Your Platform!