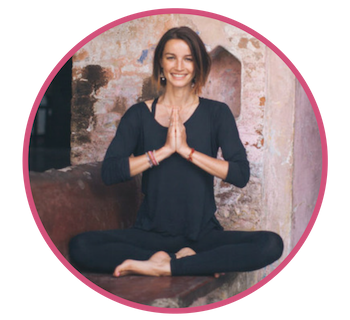 BECOME PART OF THE COMMUNITY
Join my yoga community and be the first to know when a new yoga video is available, get invitations to my free online live yoga events, inspirational insights, updates on upcoming events and much more delivered to your inbox.
Privacy Policy: We hate spam and promise to keep your email address safe.
LOVE. AWARENESS. EXPRESSION.
Hi, my name is Wanda, I am a dedicated yogi, passionate yoga teacher, living in Germany. My mission is to inspire people like you from all over the world for the path and the gifts that yoga holds for us. I want to support you to become the highest version of yourself, to step into your power and your full potential. We all are meant to shine and be a light in this world, to serve others and co-create a peaceful place of loving kindness on our planet earth.
On this page, I share my passion, knowledge and understandings of the yogic path. Practice yoga with my free YouTube videos, get inspired by reading my blog, join one of my classes in Bali or come to one of my retreats or workshops.
Love to connect with you, Namaste Wanda
"SHE FELL IN LOVE WITH HER YOGA. THEN SHE FELL IN LOVE WITH HERSELF."
"The first time I met Wanda, i was literally desesperated because of my health issues and pains after my first pregnancy. When I told her my problems, Wanda found the perfect words to give me hope and explained me the benefits of yoga on your body and your mental condition. Within a short time, I was feeling much better. Her very both professional and empathetic way to train with you is a unique experience! Thanks Wanda for showing me the little light at the end of the tunnel!"
"Wanda's yoga classes are some of the best I've ever experienced and I've taken yoga all over the world. Wanda is such a delight, full of so much knowledge and brings lots of care and attention to her classes and students. I wish I could live stream her classes so I can keep taking them when I get back home. Her aura is inspiring and calming."
"The yoga sessions with Wanda opened my body, eyes and heart.  Not only to myself but to those around me. She showed me how to reconnect with my body and open up both literally and figuratively.  I will forever be grateful for this beautiful experience!"
"I was deeply impressed by how well Wanda understood my needs as I'm a rather stiff but well trained man who had some scepticism about yoga. We did a very strenuous, well balanced workout that inspired me to continue and even increase the time I spend practicing yoga."